Bounce House Rentals Bentonville Rogers Arkansas Northwest Water Slide Rentals Bounce Inflatable rental fayetteville arkansas.
Parties are best with inflatable bounce house rentals in northwest arkansas including bentonville, rogers, fayetteville, springdale, bella vista. Inflatable rentals for Carthage, Noel, Pineville and the Southwest Missouri area. Contact Judy for bounce house rental pricing for towns in your area like, rogers, bentonville, noel, springdale and others. Tax exempt rentals available for Tax Exempt organizations. Make your rental for party inflatable bounce houses now. Inflatable Water Slide with Snowcone and Dunk Tank rentals in Bentonville rogers area are great too. Check out our website to make a bounce house reservation for your party. Bounce House Northwest Arkansas is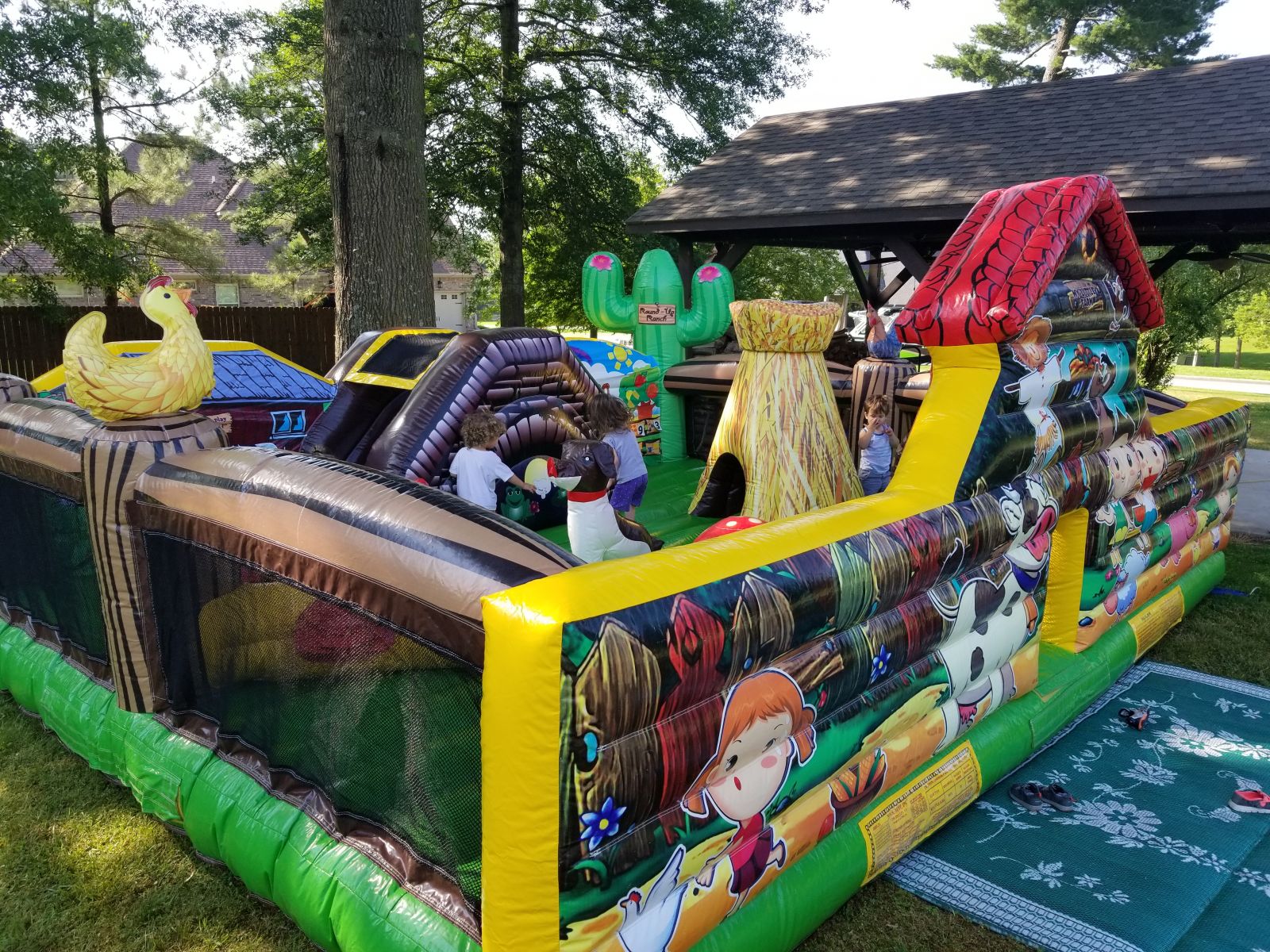 Affordable Inflatables rentals in bentonville rogers fayetteville areas. www.moonbouncenwa.com is our online reservations page, visit this page to make your reservation for your party rental inflatable water slides and bounce house moonwalk rentals in Bentonville, Rogers, Springdale. Go HOGS!
Bounce House Party rentals are excellent for any party in the NWA area. We specialize in bounce house rentals for parties in Bentonville, Rogers, Fayetteville Area. Affordable Inflatable Rentals of Northwest Arkansas is your one stop shop for inflatable rentals bounce house moonwalk, jumper, bouncey house, dunk tank, facepaint setup and delivery. We bring bounce house rentals to your locations, rentals include locations such as Rogers, Bentonville, Springdale, Fayetteville, Diamond, Carthage. All of Benton and Most of washington counties are included in our delivery radius. For you birthday party, church/school carnival, fundraiser party or whatever event your are planning, get your inflatable rentals from Affordable Inflatables NWA. We would be happy to setup your bounce house party rentals
waterslide and dunk tank party rentals in most areas like Fayetteville. Springdale, Carthage, Bella Vista, Bentonville, Rogers, Diamond and surrounding towns. We even deliver to Tulsa and all the way upto Nevada if need be. We are happy to server the entire NWA area for all Bounce House Rental needs. Make your party a success with our inflatable rentals service that is featured on all the best Inflatable websites. We are the Best inflatable rental company in your town. Bentonville, Rogers, Fayetteville and Springdale are our main delivery area. Outside these locations could include a delivery fee. Please begin making a reservation now to see your exact pricing based on "Order By Date" and time frame, location is of course a factor as well. You will be able to get your exact prices by visiting www.moonbouncenwa.com and clicking Order By Date. You bounce house party rental expercience is just around the corner. Make your bounce house rental appointments today for NWA Rogers, Bentonville, Noel, Carthage and Fayetteville. PIG SOUIE!!!!!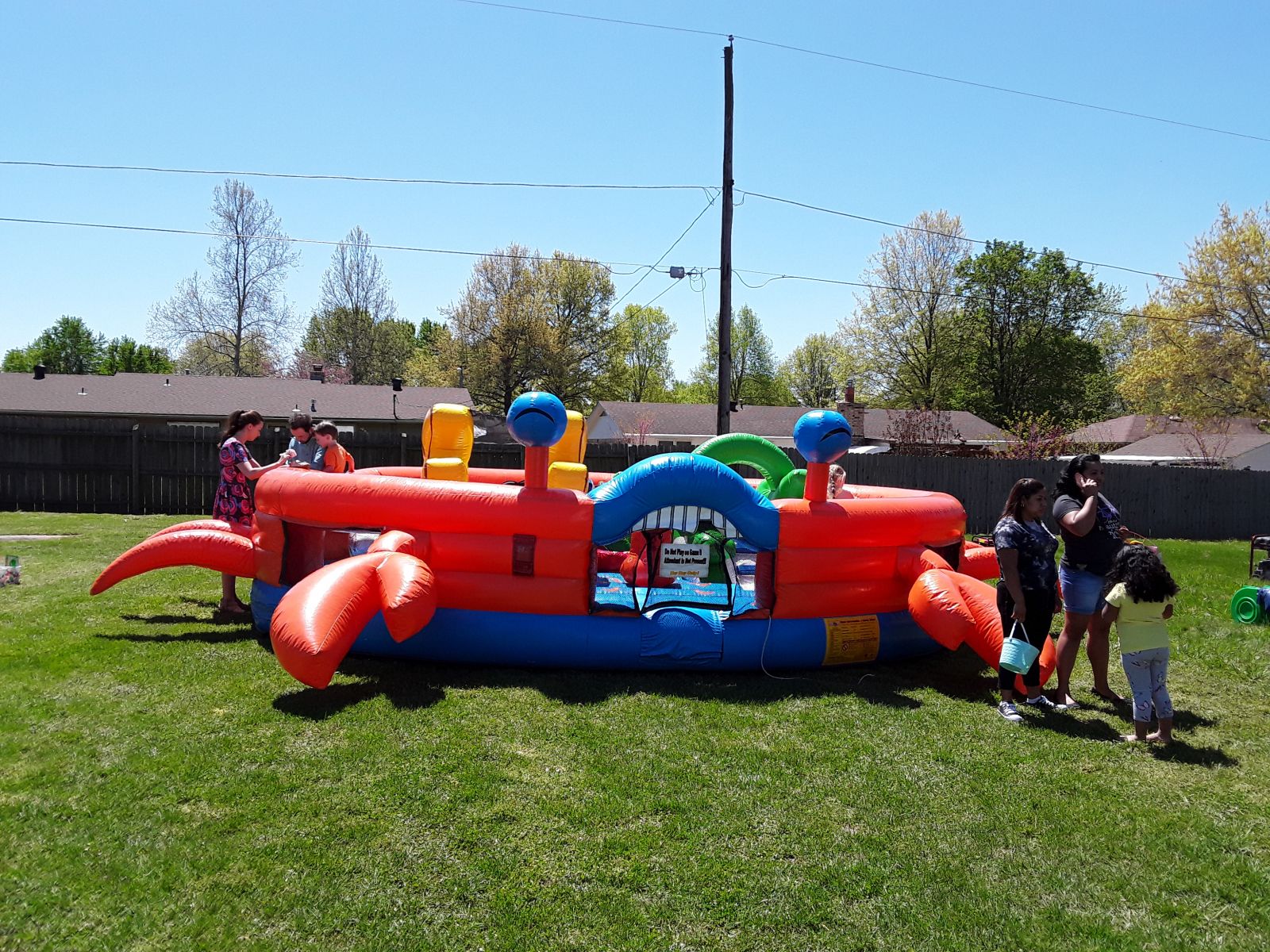 If renting more than one inflatable for your event, use coupon code PACKAGE2 during checkout!

Rainouts: Cancellations for weather can be made only in the 24 hours before your event for raincheck or refund. Cancellations for other reasons there is no refund of DEPOSIT amount. Once we´ve set up, we do not give refunds for any reason including weather. Please see the FAQ and Policies pages on our web site.